It is now the time of year when for many, exams are starting and the main focus is on revision. To have a School Prom to look forward to after exams have finished is always exciting. Even though many Proms take place in June or July now is the time to start planning this big event which is a memorable time. School Proms are either in various venues often being a school hall a club or hotel and is a fantastic opportunity to get dressed up typically in formal wear. A big part of Prom is the having the Prom King and Prom Queen who stand out wearing Sashes and Crowns. We are already busy preparing orders for Prom Queen Sashes and Prom King Sashes which are big sellers and we have a choice of colours to suit. To finish off the look add a Prom King/Queen Crown or a Silver Tiara as well as a Prom King and Prom Queen Robe.
Prom Night Decorations are a must and create the wow factor at any venue particularly if you arranging a Themed Prom Night. Prom Party Decorations include Foil Slashed Curtains which can transform a hall and look really effective, choose Silver for a popular look. Schools Prom themes are great fun and themed packs such as Hollywood, School Days or a School Decoration Pack contains all you need to get the party going. A Prom Column is an impressive School Prom Decorations as are Star Whirls which look stunning Black & Silver. Balloons are always striking and  Black, Silver and Gold are ideal for any School Prom Theme. Photo Props help keep special memories of the night, choose from  Cowboy, Princess, Pirate and Under The Sea which work well as individual packs or mixed together. Glow in the Dark Party Supplies are always a good choice to give out during the evening and really add to the atmosphere. Our Glow in the Dark Packs have everything you need and are available in various amounts to go with your numbers. Flashing LED Products are also a winner at a School Prom and our range includes Flashing Star Ball and Flashing Guitar Necklaces and Flashing Rings always help get the party going in full swing.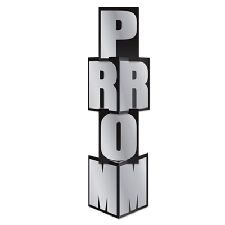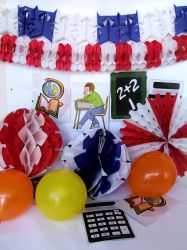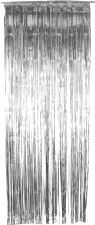 If you are already planning your School Prom and want exciting Prom Party Novelties then we have loads of School Prom Party Supplies to help you.
Are you planning a School Prom this year? We would love to hear your ideas.